When Wiring a Motorcycle 5 Pin Round Trailer Plug What is the Standard Wiring Diagram
Question:
forget the colors, what should the wiring diagram be for a 5 pin male , for example clockwise from the top, running lights, break lights, RT. blinker, LF. blinker blank pin
asked by: Neil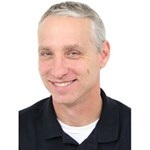 Have a question for the experts? click here.
Products Referenced in This Question
Pollak 5-Pole, Round Pin Trailer Wiring Connector - Chrome - Trailer End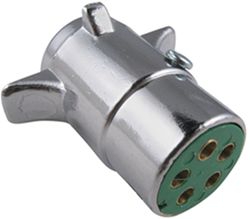 33 reviews
Code: PK11501
Retail:$6.65
Price: $4.43
Wiring
Trailer Connectors
Trailer End Connector
more information >
Product Page this Question was Asked From
Pollak 5-Pole, Round Pin Trailer Wiring Socket, Concealed Terminals - Chrome - Vehicle End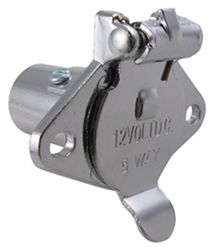 31 reviews
Code: PK11502
Retail:$8.35
Price: $6.49
Wiring
Trailer Connectors
Vehicle End Connector
more information >
Questions and Comments about this Question
Question: Could a round 5-pin connector be used just as well and not have the center pin to eliminate? I have a 5-pin but just have not installed it yet. I plan to get a trailer camper with a brake setup and wondering if the brakes cannot simply be connected to a brake-light wire as mentioned above. \Thanks....
comment by: Marty H - 3/3/2013
The outline above is referring to brake lights, not the signal for electric trailer brakes. Tying the trailer brakes to the brake light function on the connector would mean that the trailer brakes would engage at 100% strength and lock up when the brake pedal in the truck is pressed. They would also engage at 100% strength with the turn signal as the brake light and and turn signals are carried on the same circuit. To operate the trailer brakes, you need to have a brake controller inside the vehicle with a dedicated circuit that runs back to the trailer brakes. I have added a link to a brake controller FAQ that will get you started.

Patrick B - 3/28/2013
More Answers about Wiring >