Can the 2009 Dodge Grand Caravan be Towed with the Roadmaster Tow Dolly # RM-2000-1
Question:
Is it required that the steering wheel lock? We have a 2009 Dodge Grand Caravan, owners manual states that it is not to be used on a tow dolly. No one can tell me why. The steering wheel not locking, is the only thing I have notice to be different from our old van. Can you help?
asked by: Rodney L
Expert Reply:
Yes, it is required that the steering wheel is locked when towing with the RoadMaster Tow Dolly with Electric Brakes, item # RM-2000-1. The instructions state that the steering wheel must be locked or otherwise secured when towing. Failure to lock the steering wheel will allow the towed vehicle to pivot on the bed, causing it to hit the fender and wheel assemblies of the dolly. Severe damage will occur if the steering wheel is not locked.

If your vehicle owners manual says not to tow the vehicle I can only recommend that you follow the owners manual directions. Failure to do so may cause damage to the vehicle.

There is a base plate kit available for use with a tow bar for the 2009 Grand Caravan. The Roadmaster XL Base Plate Kit, item # 284-1, is designed to tow the vehicle 4 down. The information I have is that you will not need to make any drastic changes to tow the vehicle this way but it is imperative that you check with the vehicle manufacturer and owners manual to be sure.

Along with the base plate kit you will need a tow bar like the RoadMaster StowMaster Car-Mounted Tow Bar - 6,000 lbs, item # RM-501, a wiring kit like the Roadmaster Universal Hy-Power Diode Wiring Kit, item # RM-154, and a set of safety cables like the RoadMaster 68 inch Single Hook, Coiled Safety Cables - 6,000, item # RM-643.
expert reply by: Bob G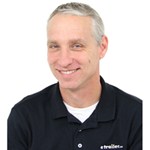 Have a question for the experts? click here.
Products Referenced in This Question
Roadmaster XL Base Plate Kit - Removable Arms
Retail: $429.95
Price: $399.00

Roadmaster Universal Hy-Power Diode Wiring Kit





14 reviews
Retail: $97.14
Price: $74.95

Product Summary:
Splices into Vehicle Wiring
Diode Kit

Product Specs:
Universal
Tail Light Mount

more information
RoadMaster StowMaster Car-Mounted Tow Bar - 6,000 lbs





5 reviews
Retail: $591.00
Price: $495.00

Product Summary:
Coupler Style
Telescoping
Standard
Steel
6000 lbs

Product Specs:
Roadmaster EZ
Roadmaster XL
Roadmaster Standard
Stores on Car

more information
RoadMaster 68" Single Hook, Coiled Safety Cables - 6,000 lbs





34 reviews
Retail: $64.95
Price: $44.95

Product Summary:
Tow Bars
Accessories
64 Inch Long
6000 lbs

Product Specs:
Coiled Cable
Safety Cables
Cables

more information
Product Page this Question was Asked From
RoadMaster Tow Dolly with Electric Brakes
Retail: $3,775.84
Price: $3,395.00

Product Summary:
Tow Dolly
4380 lbs

Product Specs:
2 Inch Ball Coupler

more information
More Answers about Trailers