What Radiator Fan Will Work To Replace Belt Driven Fan On 1993 Olds Bravada 4.3L
Question:
what fan would work to replace the belt driven fan on a 1993 olds bravada 4.3L thanks,
asked by: david w
Expert Reply:
For your 1993 Olds Bravada with a 4.3L V6, you will want to use a fan that is rated for 1,600 to 2,000 cubic feet per minute. If you are going to be using the vehicle for towing, the higher rated fan is recommended for additional airflow.

There is no custom fit electric radiator fan for your vehicle, so you will need to measure what diameter fan will fit on your radiator. The dimensions for our electric fans are listed in the specifications on our website.

If you have room for a 17 inch fan I would recommend the Derale 17 Inch High-Output, Electric, Single Radiator Fan, # D16217. It is a 17 inch diameter fan with a 2,400 CFM (cubic feet per minute) rating. It can be mounted on either side of the radiator. Mounting between the engine and the radiator is the best fitment for maximum efficiency, so the fan is pulling air through the radiator.

Another choice would be the Derale 16 Inch Tornado Electric Fan, # D16516. It is a 16 inch fan with a 2,175 CFM rating. It also can be mounted on either side of the radiator.

The Derale Adjustable Fan-Control Thermostat with Radiator Hose Probe, # D16769, you have referenced will work with both of the recommended electric fans.

I am sending links to information on radiator fans and electric fans.
expert reply by: Jeff D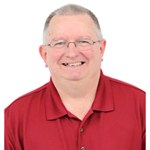 Have a question for the experts? click here.
Products Referenced in This Question
Derale 17" High-Output, Electric, Single Radiator Fan - 2,400 CFM
Retail: $341.65
Price: $193.95

Derale 16" Tornado Electric Fan - 2,175 CFM
Retail: $257.43
Price: $145.95

Product Summary:
Electric Fans
Tornado Fan

Product Specs:
2175 CFM
16 Inch Diameter

more information
Product Page this Question was Asked From
Derale Adjustable Fan-Control Thermostat with Radiator Hose Probe





1 reviews
Retail: $52.10
Price: $29.95

More Answers about Radiator Fans