Bike Rack for Towing for GMC Yukon
Question:
I am looking for a 4 bike rack to use with my class IV hitch for Yukon XL. I would like the option of using it with hauling the trailer and without. Also would prefer using the hitch I have rather than getting a dual hitch if at all possible, possibly need some other attachment? I appreciate your advice.
asked by: Mark S
Expert Reply:
We have a few options to accomplish what you are wanting to do. You could go with a towing bike rack that features an integrated ball mount, like the SportRack Escape, part # A30404TW200. The only possible drawback to using a towing bike rack is the fact that when towing with it, the tongue weight capacity of the rack is pretty low, 200 lbs. This includes the rack, the weight of the bikes on it, and the trailer tongue weight. If you have a very small trailer with a low tongue weight, this will not present a problem. We have other towing bike racks that offer a higher tongue weight capacity, like the Swagman XP part # S64975. The XP can handle 350 lbs of tongue weight.

If your trailer has a higher tongue weight, you would be better off using a Multi-Purpose Ball Mount, like the Curt part # D210. You could use the bike rack of your choice in the receiver, and tow with the integrated ball mount. The multi-purpose ball mount has a 750 lb tongue weight capacity, which means that the tongue weight of the trailer, the bike rack and the bikes mounted on it can weigh no more than 750 lbs and the bikes and bike rack can weigh no more than 350 lbs in the upper receiver. The Swagman Trailhead that you looked at, part # S63380 would be a great choice.

We have some other bike accessories you might be interested in. If you decide to go with the Swagman rack, we offer a combination anti rattle locking hitch pin and cable lock, part # S64031. For the SportRack bike rack, a similar item is available part # A32022. For womens bikes or bikes with sharply angled top tubes or step-through frames, using a frame adapter like part # 64005 is recommended. The adapter spans the distance between the seat post and the handle bar gooseneck, and provides a level attachment point to the bike rack so the bike is not carried at an angle.


expert reply by: Mike L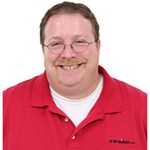 Have a question for the experts? click here.
Products Referenced in This Question
Swagman Easy-Out Women's and Alternative Frame Bike Adapter for Hitch Bike Racks




68 reviews
Retail: $30.00
Price: $27.00

Product Summary:
Hitch Bike Racks
Trunk Bike Racks
Spare Tire Bike Racks
Accessories
16 - 29-1/2 Inch

Product Specs:
Bike Adapter Bar

more information
DISCONTINUED - SportRack Escape 4 Bike Hitch Mounted Folding Towing Rack for 2" Hitch





4 reviews
Retail: $244.95
Price: $198.95

Product Summary:
Hanging Rack
4 Bikes
Towing Rack
Dual Arm
Locks Not Included

Product Specs:
Class 3
Fits 2 Inch Hitch
Frame Mount - Anti-Sway

more information
SportRack Hitch and Cable Lock - Keyed Alike




14 reviews
Retail: $74.95
Price: $49.95

Product Summary:
Hitch Lock
Manufacturer Specific
Keyed Alike

Product Specs:
Fits 1-1/4 Inch Hitch
Fits 2 Inch Hitch
Fits 1-1/4 and 2 Inch Hitch

more information
Curt Multipurpose Ball Mount with 2" Receiver for Bike Racks and Cargo Carriers - 7,500 lbs





37 reviews
Retail: $87.55
Price: $52.53

Product Summary:
Fixed Ball Mount
Dual Hitch Receiver
Hollow Shank
Extra Long
Steel

Product Specs:
Fits 2 Inch Hitch
Drop - 2-1/4 Inch
7500 lbs GTW

more information
Anti-Rattle Hitch Lock and Cable for Swagman Bike Racks w/ 1-1/4" & Combo Shanks - 7'





36 reviews
Retail: $50.00
Price: $45.00

Product Summary:
Hitch Lock
Anti-Rattle
Pins and Clips
Manufacturer Specific
Keyed Unique

Product Specs:
Threaded Pin Style
Fits 1-1/4 Inch Hitch
Fits 2 Inch Hitch
Locking

more information
Swagman XP - Folding 4 Bike Towing Rack for 2" Trailer Hitches





1 reviews
Retail: $374.00
Price: $336.60

Product Summary:
Hanging Rack
4 Bikes
Towing Rack
Steel
Bike Lock

Product Specs:
Class 3
Fits 2 Inch Hitch
Frame Mount - Standard

more information
Product Page this Question was Asked From
Swagman Trailhead 4 Bike Carrier for 1-1/4" and 2" Hitches - Tilting





21 reviews
Retail: $190.00
Price: $171.00

Product Summary:
Hanging Rack
4 Bikes
Tilt-Away Rack
Folding Rack
Steel
Locks Not Included

Product Specs:
Class 1
Class 2
Class 3
Fits 1-1/4 Inch Hitch
Fits 2 Inch Hitch
Fits 1-1/4 and 2 Inch Hitch
Frame Mount - Standard

more information
More Answers about Hitch Bike Racks