Recommendation of Gooseneck Adapter Plates or a Gooseneck Hitch for a 2006 GMC Sierra Pickup
Question:
I am looking to switch my hitch from fifth wheel to gooseneck. And I currently have the Curt Q5 20k installed in the pickup on standart rails.My question is which is a Better adapter plate to use over the rails- all are rated @ 25k and looks like there is just difference in the price and sizeCurt vs Reese. I am hauling a 3car trailer rated at 20k. Also what would you recommend 5th wheel hitch or gooseneck hitch, and if a gooseneck is more common , should I go with BW turnover ball or a plate over the rails? Too many questions but I desperately need some help deciding.
asked by: George
Expert Reply:
If you already have the fifth-wheel rails installed in the bed of your truck then I would go with a Gooseneck Plate so that you do not have to install a new under bed mount system and make new holes in the truck bed. Cost will be less if you use a gooseneck plate also, plus there is the added advantage that if you want to tow a fifth-wheel trailer you will be able to use a fifth-wheel hitch without a gooseneck adapter. A gooseneck to fifth-wheel trailer adapter would be another expense and does not ride nearly as well as a fifth-wheel hitch on a fifth wheel setup.

The Curt Spyder Gooseneck Trailer Hitch for Fifth Wheel Rails, 25,000 lbs GTW, item # 16085, is a good looking, quality part, and if you already are using the Q5 hitch this item should slide right in and be ready to go.

Another option you may want to consider is the Pro Series 25K Gooseneck Plate for Fifth Wheel Rails by Draw-Tite, Hidden Hitch and Reese, item # 49080. This gooseneck plate mounts in the center two mounting slots in standard rails, which are 10 inches on center, and has the ball offset so that the ball can be positioned closer to or farther away from the cab of the vehicle as needed.

If you would like to change out your fifth wheel rails for a gooseneck setup, I would recommend the CURT Double Lock and Store Gooseneck Hitch, part # C-600-652. This kit includes the underbed mounting rails and the head unit for your pickup. Keep in mind, that an additional 4 inch diameter hole will need to be drilled into the bed of your truck, in addition to the existing holes for the fifth wheel rails.

With a 20,000 pound 3 car hauler you will be well within the capacity of these hitches but you will need to make sure that the vehicle is rated for the capacities you will require of it.

expert reply by: Bob G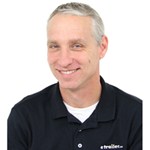 Have a question for the experts? click here.
Products Referenced in This Question
Pro Series 25K Gooseneck Plate for Fifth Wheel Rails by Draw-Tite, Hidden Hitch and Reese





35 reviews
Retail: $244.20
Price: $170.95

Product Summary:
Gooseneck for 5th-Wheel Rails
Offset Ball Placement
6250 lbs TW
25000 lbs GTW

Product Specs:
2-5/16 Hitch Ball

more information
DISCONTINUED - Curt Double Lock, Flip and Store Gooseneck Hitch with Installation Kit for Chevy/GMC





2 reviews
Retail: $679.84
Price: $407.90

Product Summary:
Below the Bed
Double Lock Gooseneck
6000 lbs TW
30000 lbs GTW

Product Specs:
2-5/16 Hitch Ball

more information
Product Page this Question was Asked From
Curt Spyder Gooseneck Trailer Hitch for Fifth Wheel Rails, 25,000 lbs GTW





6 reviews
Retail: $395.34
Price: $237.20

Product Summary:
Gooseneck for 5th-Wheel Rails
Centered Ball Placement
6250 lbs TW
25000 lbs GTW

Product Specs:
2-5/16 Hitch Ball

more information
More Answers about Gooseneck