Weight Distribution and Sway Control for 3500 lb. Jayco Feather Lite Trailer on 2004 Chevy Colorado
Question:
Which weight distributing hitch with friction sway control is recommended for a 3500 lb Jayco Feather Lite 17Z trailer with 480 lb tongue weight. I am pulling it with a 2004 Chevy Colorado, crew cab, 2 wheel drive LS model with a 5cyl engine and automatic transmission.
asked by: Roger D
Expert Reply:
There are two types of sway control used with weight distribution systems, friction sway control and dual cam system. The friction sway control works by using the down force of a spring bar to apply friction resistance to brackets on the trailer tongue to stop sway, once it has started. The dual cam system will stop the sway from starting by forcing the vehicle and trailer to go in a straight line. In tight turns it has a dual cam that will lift the outside spring, which makes the tow vehicle and trailer lean into the turn.

On your 2004 Chevrolet Colorado Crew Cab, I would recommend the dual cam system, which works well with a smaller tow vehicle.

Also another thing you should check is the GCVWR (Gross Combined Vehicle Weight Rating)on your vehicle. The GCVWR is the maximum weight allowed by the manufacturer for towing with your vehicle. It includes the weight of your truck, trailer, and contents. It is in your owners manual or you could check with the Chevrolet dealer. So you need to make sure that you do not go over what GCVWR is recommended.

I recommend the Hidden Hitch Trailer Hitch for the Chevrolet Colorado, 2004, # 87458, which is a Class III hitch and with weight distribution system will give you a gross towing weight of 7,500 and tongue weight of 750 lbs.

The ball mount you would need is Convert-A-Ball Ball Mounts, # AMSC2, and the hitch ball is Curt Hitch Ball with 2 inch Diameter and Medium Shank, 8,000 lbs GTW - Chrome, # A-90.

The weight distribution system with dual cam sway control you would use is Reese Round Bar Strait-Line Hitch 800 lbs. TW / 10,000 lbs. GTW, # RP66077, and you would need a Weight Distributing Shank - Cushioned, # AMAC1.

I am sending you links to the trailer hitch instructions and a video of a installation. Also a link to some good info on weight distribution and sway control.
expert reply by: Jeff D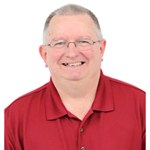 Have a question for the experts? click here.
Products Referenced in This Question
Hidden Hitch Trailer Hitch Receiver - Custom Fit - Class III - 2"





42 reviews
Retail: $267.10
Price: $172.95
Product Summary:
Custom Fit Hitch
Class III
Concealed Cross Tube
600 lbs TW
6000 lbs GTW

Product Specs:
2 Inch Hitch
7500 lbs WD GTW
750 lbs WD TW

more information
Hitch Ball with 2" Diameter and Medium Shank, 10,000 lbs GTW - Chrome





69 reviews
Retail: $18.20
Price: $10.92
Product Summary:
Hitch Ball
Standard Ball
10000 lbs GTW
Class IV
Chrome

Product Specs:
2-5/8 Inch Shank Length
2 Inch Diameter Ball
1-1/4 Inch Diameter Shank

more information
Convert-A-Ball Cushioned Weight Distribution Shank for 2" Hitches - 10,000 lbs





7 reviews
Retail: $122.05
Price: $106.95
Product Summary:
Weight Distribution
Accessories
Replacement Parts
Trunnion - 7-3/8 In Rise
Round - 6-5/8 In Rise
2000 lbs TW
10000 lbs GTW

Product Specs:
Trunnion - 2-5/8 In Drop
Round - 3-3/8 In Drop
Shanks
Fits 2 Inch Hitch

more information
Cushioned Ball Mount for 2" Hitches - 3/4" Rise - 2" Drop - 10,000 lbs





29 reviews
Retail: $70.00
Price: $58.95
Product Summary:
Fixed Ball Mount
Standard Ball Mount
Cushioned Shank
Long
Steel

Product Specs:
Fits 2 Inch Hitch
Rise - 3/4 Inch
Drop - 2 Inch
Class IV
10000 lbs GTW

more information
Product Page this Question was Asked From
Reese SC Weight Distribution System w Sway Control - Trunnion - 10,000 lbs GTW, 800 lbs TW





3 reviews
Retail: $912.11
Price: $514.95
Product Summary:
WD With Sway Control
Electric Brake Compatible
Surge Brake Compatible
500 lbs
600 lbs
700 lbs
2-Point Friction
Trunnion-Style Bars

Product Specs:
Fits 2 Inch Hitch
Includes Shank
Up to 10000 lbs GTW

more information
More Answers about Weight Distribution