Highland Floor Mats - 45040
The ultimate protection for front and rear floors. Made from premium rubber, these mats will withstand even the harshest weather conditions.
3 piece floor mat for back seat gives appearance of a one piece mat
Deep, sculpted ridges trap water, mud, dirt, sand and snow
Dimensions: Adjustable from 32" to 63-1/4" (Door to Door)

Width: 14-1/8" to 17"
Connecting Strip can be trimmed down to 12-1/2" wide

100-year warranty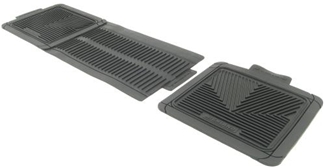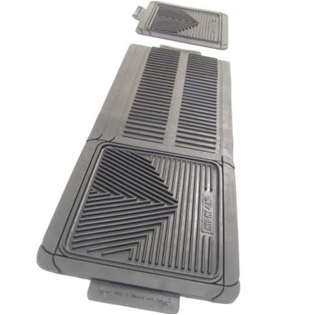 Customers Who Purchased This Floor Mats Also Bought...
Customer Reviews
Adjustable - 45040
Average Customer Rating:





4.7 out of 5 stars (3 Customer Reviews)
- 45040





by: Chad09/04/2012
Is this review helpful?
Cover the entire width of my 2012 Ford E350 passenger van. Nice quality and goof proof install.53838
- 45040





by: Chris Bradley03/14/2011
Is this review helpful?
Very nice. 9290
- 45040





by: Jyrom102/26/2011
Is this review helpful?
Good quality mats at a great price. 7947