2013 Toyota Highlander Interior Lights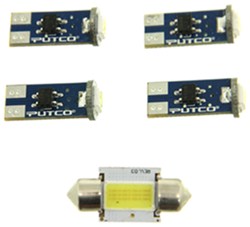 Code: P980762
Price: $62.00
Features:
Dramatically improve the interior lighting of your vehicle with this easy-to-install, LED dome light kit. Custom-fit bulbs offer increased visibility with long-lasting light that is 18 times brighter than OEM bulbs.
More Information >
Custom Fit Accessories For Your
2013 Toyota Highlander
change vehicle
Filter Products (1)
Contact and Help
What our customers are saying:
Great experience, great price, shipped that day! Got email notifications when they recieved my order, telling me it was in stock and that it shipped. I would recommend them to everyone! I order my shipment on a friday and received it the following Wednesday, thats is fantastic. The process could not have been smoother, from finding information to ordering to receiving, all at 40% below the nearest competition's price and that even includes shipping. Thanks Again!!
Derick
West Hartford, CT