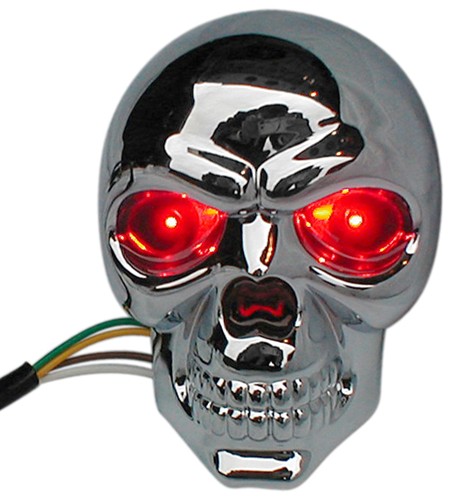 Code: CR-018





27 reviews
Price:$24.95
Product Specs:
Hitch Covers
Misc Covers
Novelty
Emblem
Light-Up
Skulls and Flames
Plastic Face
Fits 1-1/4 and 2 Inch Hitch
Pilot Automotive
Product Summary
Big red eyes illuminate when you step on the brakes with this die-cast chrome hitch cover. Great detailing and durable construction make this a great gift for a friend, loved one, or yourself!
Customers compare CR-018 to these similar products

Do you have a question about this Hitch Covers?