Code: P230009HW
Retail:$4.75
Price:$3.95
Product Specs:
Accessories and Parts
Lights
Accessories
H9
Halogen Light
Wiring Harness
Putco
Product Summary
Get ultimate protection for your high-wattage bulbs with this heavy-duty harness. Thick-gauge wiring resists heat and helps bulbs burn brighter. Recommended for use with H9 halogen bulbs.
Customers compare P230009HW to these similar products

Do you have a question about this Accessories and Parts?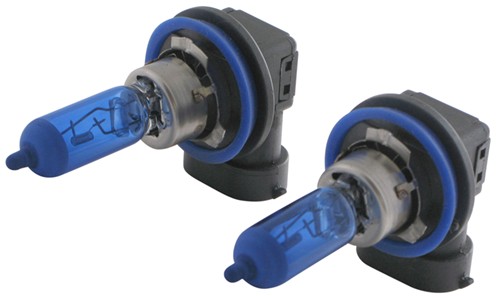 Code: P230011NB





1 reviews
Price:$24.95
Product Specs:
Lights
Vehicle Lights
Replacement Bulbs
Blue
Off Road Only
H11
Halogen Light
Headlight
Putco
Product Summary
Change the look of your vehicle by changing its headlights. These high-quality halogen bulbs offer bright, blue-tinted light to improve visibility while adding style to your car, truck or SUV.
Customers compare P230011NB to these similar products
Ask the Experts about this Putco Lights


Do you have a question about this Lights?


The bulb needed will depend on if your Ram is equipped with the dual or the quad headlights. For dual headlights, The H13 bulb part # P230013NB would be used, and functions as both the hi and lo beam. The H11 bulb, part # P230011NB is used in the quad headlight set-up as the low beam, with the 9005 bulb part # P239005NB as the hi beam. The OEM headlight socket harness uses a relatively small wire gauge that can overheat and melt due to the higher power draw and heat output of the Haloge
view full answer...