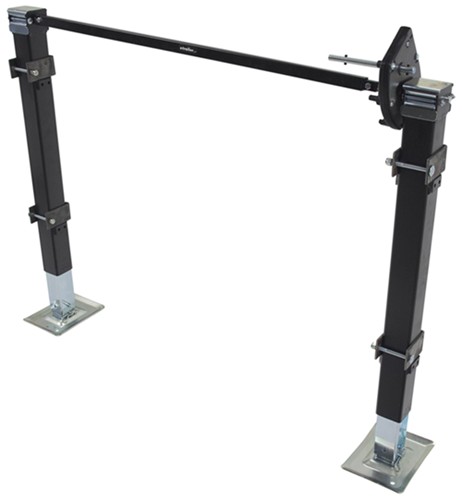 Code: BD500158
Retail:$454.77
Price:$334.95
Product Specs:
Trailer Jack
Landing Gear
With Foot
Bolt-On
36 Inch Lift
6500 lbs
Bulldog
Product Summary
Support your 5th-wheel trailer or RV with this landing gear set. Oversize, self-leveling footpads provide superior stability. Crank sold separately.
Customers compare BD500158 to these similar products

Do you have a question about this Trailer Jack?