Code: IMF15436
Retail:$15.49
Price:11.99
Product Specs:
Accessories and Parts
Lights
Accessories
Boat Light Holder
BoatBuckle
Product Summary
Keep your boat lights or fishing lights safely tucked away but readily at hand for use after sunset or in foggy weather. The sturdy straps mount to your boat's deck or gunwale, and the molded foam inserts stow 2 lights.
Customers compare IMF15436 to these similar products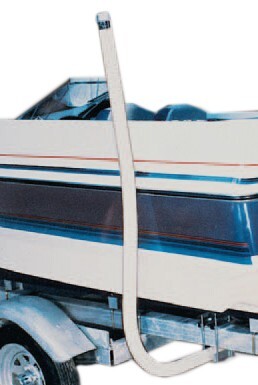 Code: FGB1500100
8 reviews
Retail:$104.63
Price:78.95
Product Specs:
Boat Trailer Parts
Guides
Boat Guide
50 Inch Tall
Post-Style
Fulton
Product Summary
Visually guide your boat onto your trailer with Fulton's easy-to-use, easy-to-install boat guide. Adjustable to provide the best fit for any hull design. For trailer frames up to 3" x 5".
Customers compare FGB1500100 to these similar products