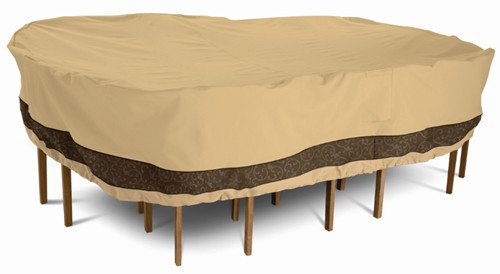 Code: CA55090
Retail:$93.99
Price:$89.95
Product Specs:
Covers
Patio Furniture Covers
Chair and Table Cover Set
Clay and Bark
108L x 82W Inch
Classic Accessories
Product Summary
Keep your rectangular or oval table and chairs looking new with this heavy-duty cover. Water-resistant, UV-protected fabric safeguards them from the elements. Click-close straps and elastic hem cord secure the cover on windy days.
Customers compare CA55090 to these similar products

Do you have a question about this Covers?