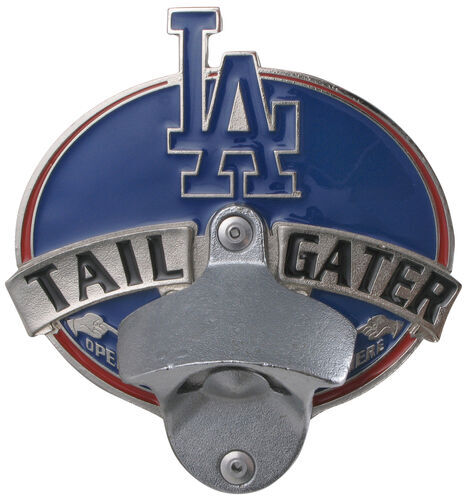 Code: AH-40316
Retail:$39.95
Price:$34.95
Product Specs:
Hitch Covers
Sports
MLB
Round
Tailgater
Los Angeles Dodgers
Metal Face
Fits 2 Inch Hitch
Alfred Hitch Cover
Product Summary
Chill out in Chavez Ravine before Dodgers home games with this tailgater hitch cover, featuring a built-in bottle opener. Cover is made from a non-corrosive alloy and includes the Dodgers' "LA" logo in a hard enamel colorfill.
Customers compare AH-40316 to these similar products

Do you have a question about this Hitch Covers?