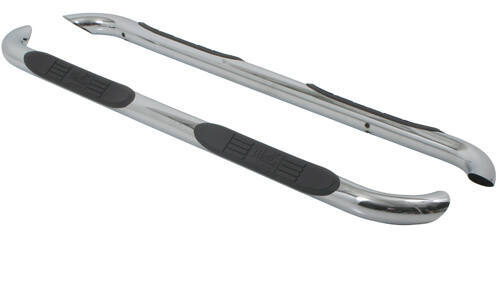 Code: 25-2110
Retail:$645.69
Price:$399.95
Product Specs:
Tube Steps - Running Boards
Round Tube Step
Fixed Step
Chrome
3 Inch Diameter
Cab Length
Non-Lighted
Steel
Westin
Product Summary
The curved ends on these step bars give your vehicle a streamlined look. Made of rust-resistant chrome-plated steel, these 3" diameter round bars have recessed step areas that prevent internal corrosion. Non-slip step pads provide sure footing.
Customers compare 25-2110 to these similar products

Do you have a question about this Tube Steps - Running Boards?