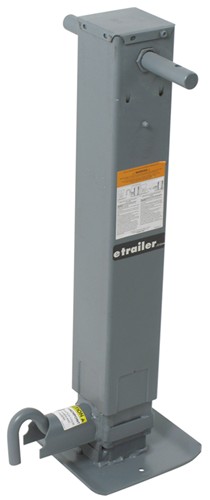 Code: PS1400960376
10 reviews
Retail:$155.01
Price:$113.95
Product Specs:
Trailer Jack
Side Frame Mount Jack
Drop Leg Jack
With Foot
Weld-On
26 Inch Lift
10000 lbs
Sidewind Jack
Pro Series
Heavy-duty, weld-on, square, drop-leg jack has a front-facing plunger pin and a 28-1/4" retracted height. Perfect for agricultural, construction, livestock or heavy-duty utility applications. Crank sold separately.
Customers compare PS1400960376 to these similar products
Do you have a question about this Trailer Jack?