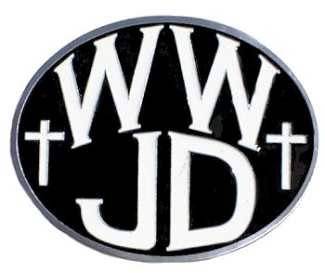 Code: 034092100317
Price:$29.95
Product Specs:
Hitch Covers
Misc Covers
Religious
Oval
Standard
WWJD
Metal Face
Fits 2 Inch Hitch
Alfred Hitch Cover
Product Summary
The high contrast of white lettering against a black background makes the very popular abbreviation for "What would Jesus Do?" really stand out. Quality construction ensures that this question/message will remain bold and fresh for many years to come.
Customers compare 034092100317 to these similar products

Do you have a question about this Hitch Covers?