The best technical support and full trailer hitch installation instructions. Lowest price Xtrail trailer hitch guarantee and expert service. Nissan Xtrail, 2005 trailer hitch by Hidden Hitch are available from etrailer.com. For expert service call 800-298-8924 to order your Hidden Hitch Trailer Hitch Receiver with Drawbar - Custom Fit - Class I - 1-1/4" part number 60997, or order online at etrailer.com.
2005 Nissan Xtrail Hidden Hitch Trailer Hitch Receiver with Drawbar Class I - 1-1/4"
Code: 60997
Retail:$295.08
Price:$157.27
Shipping Special
Shipping Weight: 33.94 pounds
2005 Nissan Xtrail - Hidden Hitch Trailer Hitch Receiver with Drawbar - Custom Fit - Class I - 1-1/4"
Specially designed for light-duty applications, this fully welded Nissan Xtrail trailer hitch receiver features a powder coat finish over an e-coat base to ensure superior corrosion resistance. Drawbar, pin and clip included.
Features:
Custom-fit trailer hitch lets you tow a trailer or carry a bike rack or cargo carrier with your Nissan Xtrail
Computer-aided, fully welded steel construction ensures strength and durability
Easy, bolt-on installation - no welding required

Complete hardware kit and installation instructions included

Lifetime technical support from the experts at etrailer.com
Black powder coat finish covers e-coat base for superior rust protection
Sturdy, square-tube design
Drawbar, pin and clip included
Specs:
Receiver opening: 1-1/4" x 1-1/4"
Rating: Class I

Maximum gross trailer weight: 2,000 lbs
Maximum tongue weight: 200 lbs

Limited lifetime warranty
etrailer.com Technical Support
At etrailer.com we're committed to the products we sell, and to our customers. Our experienced and knowledgeable staff are available via both phone and email to address your questions and concerns for the lifetime of your hitch. The technicians at etrailer perform hitch installations on a daily basis, making them a valuable resource for do-it-yourselfers. The one-on-one, personal service you'll receive comes straight from an expert in the towing and automotive field. We've installed it, we've wired it and we've towed with it, so whatever your question, we can answer it.
60997 Hidden Hitch Class 1 Trailer Hitch Receiver

Installation Details

Ask the Experts about this Hidden Hitch Trailer Hitch
Do you have a question about this Trailer Hitch?


According to the instructions for hitch # 60997 which I have linked for you, you will not have to drill anything to install the hitch on your 2005 Nissan Xtrail. There is some fascia trimming required which the instructions also cover. Installation difficulty based on the time required to install is estimated as a 5 out of 10. If you have experience with automotive work or are handy in general then you will be able to perform this installation at home. After looking over the instructions...
view full answer...
Why etrailer.com?
At etrailer.com we guarantee:
Highest quality trailer hitch for the best price.
Real product know-how.
We make sure that the products we sell are what we say they are, and that they work the way they are supposed to work. This helps you get the right product the first time.
Every day our teams test, review, assemble and install our products. Our modern installation facilities allow our expert installers and customer service representatives to actually install and use the items we sell, so you can get real advice, from a real person who has the knowledge and expertise needed to solve your problem.
Most detailed, accurate trailer hitch information available.
Because we take providing accurate product information seriously, we take our own detailed product photos, demo videos and installation videos, as well as verify measurements, instructions, and vehicle fit information.
Information for this part was:
Installations, made easy.
We love helping people.
We have the most highly trained customer service, hands-on experience, step by step videos and installation instructions. We are prepared to answer any question, give advice, or troubleshoot any problem you come across.
Fast shipping.
Personalized service for life.
We provide one-on-one, personalized service from the ordering process through the life of your product.
Trusted since 1946.
We've been serving customers since our parts store first opened in 1946 and continue to be recognized by our customers, our vendors and third parties for exceptional service.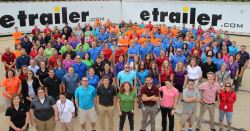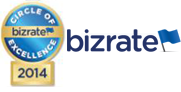 Info for this part was:
At etrailer.com we provide the best information available about the products we sell. We take the quality of our information seriously so that you can get the right part the first time. Let us know if anything is missing or if you have any questions.