! -- Google Optimize Hiding Snippit --> <! -- End Google Optimize Hiding Snippit -->
Call 800-298-8924 to order Redline gooseneck and fifth wheel adapters part number KP84HB or order online at etrailer.com. Free expert support on all Redline products. Guaranteed Lowest Price and Fastest Shipping for Gooseneck to Fifth Wheel Trailer Adapter - Square. Gooseneck and Fifth Wheel Adapters reviews from real customers.
Gooseneck to Fifth Wheel Trailer Adapter - Square
Code: KP84HB
Retail:$226.95
Price: $204.95
Shipping Special
Shipping Weight: 46 pounds
Redline Gooseneck and Fifth Wheel Adapters - KP84HB
Capacity: 30,000 lbs GTW
4" Square
Pin hole diameters measure 3/4"
Wall thickness: 3/8"
Most gooseneck trailers are designed to be towed on a gooseneck hitch ball located in the bed of the tow vehicle. However, this king pin and pipe assembly is designed for those wanting to tow a gooseneck trailer with a 5th wheel hitch. The 4" O.D. square tube will fit as an inner pipe on most standard gooseneck outer tubes. Always follow manufacturer's torque specs when tightening set screws. This adapter is used to convert the HBQ2516ADJ Bulldog coupler to a king pin fifth wheel adapter.
KP84HB SP Gooseneck to Fifth Wheel Trailer Adapter - Square
Customer Reviews
Gooseneck to Fifth Wheel Trailer Adapter - Square - KP84HB
Average Customer Rating: 5.0 out of 5 stars (2 Customer Reviews)
- KP84HB
by: Clark Fabris01/07/2011
Customer Satisfied I Have a 36' Float gooseneck trailer that we use for our hay business. We recently decided to change to a small semi and replace our one ton trucks for pulling due to the size of the loads we carry. After a little research we found that we could change our hitch out and pull the trailers that we have instead of replacing them. I priced around on the internet and found etrailer.com was the best price with free shipping! I ordered the hitch online and instantly received an order confirmation followed quickly by the shipped confirmation. I was also quickly informed that the shipping had been sped up and i would receive it even quicker! I was able to follow the progress of the tracking the whole time. I was very satisfied and will return for more trailer parts needs in the future. Sincerely, Clark Fabris Oklahoma Hay Express Inc. 5169
- KP84HB
by: Keith Mackmer06/02/2016
Perfect product, transaction, delivery and install! 256210
2
2
Why etrailer.com?
At etrailer.com we guarantee:
Highest quality gooseneck and fifth wheel adapters for the best price.
Real product know-how.
We make sure that the products we sell are what we say they are, and that they work the way they are supposed to work. This helps you get the right product the first time.
Every day our teams test, review, assemble and install our products. Our modern installation facilities allow our expert installers and customer service representatives to actually install and use the items we sell, so you can get real advice, from a real person who has the knowledge and expertise needed to solve your problem.
Most detailed, accurate gooseneck and fifth wheel adapter information available.
Because we take providing accurate product information seriously, we take our own detailed product photos, demo videos and installation videos, as well as verify measurements, instructions, and vehicle fit information.
Information for this part was:
Installations, made easy.
We love helping people.
We have the most highly trained customer service, hands-on experience, step by step videos and installation instructions. We are prepared to answer any question, give advice, or troubleshoot any problem you come across.
Fast shipping.
Personalized service for life.
We provide one-on-one, personalized service from the ordering process through the life of your product.
Trusted since 1946.
We've been serving customers since our parts store first opened in 1946 and continue to be recognized by our customers, our vendors and third parties for exceptional service.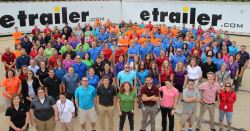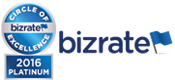 Info for this part was:
At etrailer.com we provide the best information available about the products we sell. We take the quality of our information seriously so that you can get the right part the first time. Let us know if anything is missing or if you have any questions.