Call etrailer.com at 800-298-8924 for expert service. We are your Chevrolet base plates experts, and offer a lowest price guarantee. etrailer.com carries a complete line of Blue Ox products for your Chevrolet HHR 2010. Blue Ox Base Plate Kit - Removable Arms part BX1685 from Blue Ox can be ordered online at etrailer.com. Complete base plates installation instructions and technical support.
2010 Chevrolet HHR Blue Ox Base Plate Kit - Removable Arms
Code: BX1685
Retail:$445.00
Price:$394.99
Shipping Special
Shipping Weight: 48 pounds
2010 Chevrolet HHR - Blue Ox Base Plate Kit - Removable Arms
This strong and durable base plate kit is custom designed to fit your Chevrolet HHR. The hidden reinforcements, along with the removable bracket arms, provide a clean, unobtrusive look when your car is not being towed.
Features:
Custom-fit base plates provide attachment points for tow bar
Hidden reinforcement means that less of the bracket shows

No crossbar support beam or large, protruding brackets

Base plate tabs remove easily for a completely inconspicuous look
Sturdy, dependable design

Spreads towing force evenly to minimize weight placed on suspension
Constructed of durable steel

Simple installation - no welding required

Bolts securely to your Chevrolet HHR chassis

Integrated mounting points let you easily attach an electrical connector plug or bracket (sold separately)
Instructions and necessary hardware included
Adaptable for use with Roadmaster tow bars with the Roadmaster Tow Bar Adapter (RM-031 or RM-031-5; sold separately)
Made in the USA
Specs:
Distance between brackets: 22"

Fits Blue Ox Adventurer, Aladdin, Allure, Alpha, Avail, Aventa, and Trion tow bars

Bracket height: 11"
3-Year warranty
BX1685 Blue Ox Base Plate Kit - Removable Tabs

Installation Details

Ask the Experts about this Blue Ox Base Plates
Do you have a question about this Base Plate?


For the 2008 Chevy HHR SS we have the Blue Ox base plate kit part # BX1685 that is a confirmed fit and would work with your Blue Ox tow bar. Since you already have a tow bar you are set in that department, but there are a few other components that you may need. For lighting you can use the diode kit, # RM-15267, and not have to worry about cutting into the taillight housing. This will splice into your taillight wiring to allow your tow vehicle to control the taillight assemblies of...
view full answer...
Why etrailer.com?
At etrailer.com we guarantee:
Highest quality base plates for the best price.
Real product know-how.
We make sure that the products we sell are what we say they are, and that they work the way they are supposed to work. This helps you get the right product the first time.
Every day our teams test, review, assemble and install our products. Our modern installation facilities allow our expert installers and customer service representatives to actually install and use the items we sell, so you can get real advice, from a real person who has the knowledge and expertise needed to solve your problem.
Most detailed, accurate base plate information available.
Because we take providing accurate product information seriously, we take our own detailed product photos, demo videos and installation videos, as well as verify measurements, instructions, and vehicle fit information.
Information for this part was:
Installations, made easy.
We love helping people.
We have the most highly trained customer service, hands-on experience, step by step videos and installation instructions. We are prepared to answer any question, give advice, or troubleshoot any problem you come across.
Fast shipping.
Personalized service for life.
We provide one-on-one, personalized service from the ordering process through the life of your product.
Trusted since 1946.
We've been serving customers since our parts store first opened in 1946 and continue to be recognized by our customers, our vendors and third parties for exceptional service.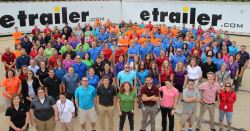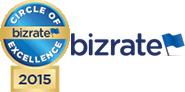 Info for this part was:
At etrailer.com we provide the best information available about the products we sell. We take the quality of our information seriously so that you can get the right part the first time. Let us know if anything is missing or if you have any questions.