2008 Honda TRX-Rancher-420 - Agri-Cover SnowSport All-Terrain Snowplow Kit for ATV - 48" Blade/Honda Plow Mount
Clearing the snow might just become your new favorite sport! The SnowSport all-terrain plow combines ATV fun with the practicality of a well-built snow-removal tool. Now putting the snow where you want it is "drive-forward" simple.
Features:
Clever design converts your ATV into an easy-to-use snowplow
Gravity-assisted plowing method requires no hydraulics or complicated controls
Adjustable, 3-point-positioning frame allows you to manually change the plowing angle in seconds

Pushes snow straight ahead, to the right or to the left

Rust-resistant aluminum blade is durable, yet light enough for 1 person to lift
Heavy-duty rubber cutting edge is versatile and tough enough to last for years

Hardens for ice-cutting strength as temperature drops
Softens and becomes more flexible in warmer temperatures so that you can squeegee slush

Safe for use on grass, concrete, gravel, brick and other uneven surfaces
Easy, 1-time setup gets you ready for the first heavy snow

Hitch receiver installation is Honda TRX-Rancher-420 specific for ease in mounting

This mount requires some drilling to install

Snow blade assembly requires light drilling and standard tools

Snowplow attachment is a cinch

Slide shank assembly into 1-1/2" front-mount receiver and secure it with pin
Hang blade in desired position on the shank assembly and insert keyhole pins to secure

Made in USA
Specs:
Overall blade dimensions: 48" wide x 14-1/2" tall
Rubber cutting edge dimensions: 6" tall x 1" thick
Includes: 48" aluminum and rubber, all-terrain plow blade; 1-1/2" shank assembly; 1-1/2", Honda TRX-Rancher-420-specific front-mount receiver; and hardware
3-Year limited warranty
Why You Need It
This plow makes light work of snowplowing or dirt laying, and the compact design allows you to maneuver in tight places where a large plow couldn't fit.
How You Use It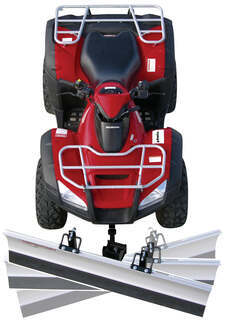 The all-terrain blade attaches to your ATV in a jiffy. Operation is as simple and fun as driving your ATV. The three-position blade manually adjusts in seconds to plow right, left or straight ahead, giving you the ability to put the snow exactly where you want it.
How It Operates
The push frame on the shank assembly allows the blade to move up and down with the terrain while you drive, pushing the snow up and forward for maximum effect. Backing up is easy: The motion-activated blade lies back, leaving the snow in the pile.
40048-60150 ACI SnowSport All Terrain Snow Plow Kit for ATV - 48" Blade/Honda Plow Mount
Ask the Experts about this SnowSport Snowplow Kit
Do you have a question about this Snowplow Kit?


The only snow plows we offer are the SnowSport All-Terrain Plows that feature blades that are manually raised and lowered. We do not offer any plows whose blades can be raised or lowered with a winch. The blade of the SnowSport is fairly light, light enough for one person to easily raise and lower, and because the blade will tilt when reversing it is not necessary to raise the blade unless you are transporting the blade to plow a different location. I have linked you to a video showing...
view full answer...
Honda TRX-Rancher-420 Accessories
Why etrailer.com?
At etrailer.com we guarantee:
Highest quality snowplow kit for the best price.
Real product know-how.
We make sure that the products we sell are what we say they are, and that they work the way they are supposed to work. This helps you get the right product the first time.
Every day our teams test, review, assemble and install our products. Our modern installation facilities allow our expert installers and customer service representatives to actually install and use the items we sell, so you can get real advice, from a real person who has the knowledge and expertise needed to solve your problem.
Most detailed, accurate snowplow kit information available.
Because we take providing accurate product information seriously, we take our own detailed product photos, demo videos and installation videos, as well as verify measurements, instructions, and vehicle fit information.
Information for this part was:
Installations, made easy.
We love helping people.
We have the most highly trained customer service, hands-on experience, step by step videos and installation instructions. We are prepared to answer any question, give advice, or troubleshoot any problem you come across.
Fast shipping.
Personalized service for life.
We provide one-on-one, personalized service from the ordering process through the life of your product.
Trusted since 1946.
We've been serving customers since our parts store first opened in 1946 and continue to be recognized by our customers, our vendors and third parties for exceptional service.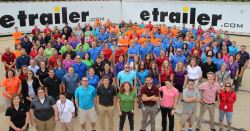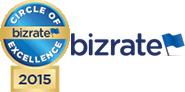 Info for this part was:
At etrailer.com we provide the best information available about the products we sell. We take the quality of our information seriously so that you can get the right part the first time. Let us know if anything is missing or if you have any questions.