The best technical support and full mud flaps installation instructions. Lowest price S-10 Pickup mud flaps guarantee and expert service. Chevrolet S-10 Pickup, 1998 mud flaps by Husky Liners are available from etrailer.com. For expert service call 800-298-8924 to order your Husky Liners Custom Molded Mud Flaps - Front Pair part number HL56291, or order online at etrailer.com.
1998 Chevrolet S-10 Pickup Husky Liners Custom Molded Mud Flaps - Front Pair
Code: HL56291
Retail:$54.95
Price:$39.95
Shipping Special
Shipping Weight: 2 pounds
1998 Chevrolet S-10 Pickup - Husky Liners Custom Molded Mud Flaps - Front Pair
Protect your Chevrolet S-10 Pickup from mud, rocks and road debris with this pair of mud guards. Extremely durable, thermoplastic construction is both weather and impact resistant. Sleek, contoured design and black finish pair for great-looking, functional guards.
Features:
Mud flaps protect your Chevrolet S-10 Pickup - and the ones around you - from mud, rocks and flying debris

Keep doors, quarter panels and running boards clean

Contoured and form fit to exterior fenders for maximum coverage

Longer and wider than most OE flaps
Full tire tread coverage

Durable, impact-resistant thermoplastic construction
Custom fit for your Chevrolet S-10 Pickup
Black, textured finish and sleek design add style to your ride
2 Front flaps, fasteners and installation instructions included
Made in USA
Limited lifetime warranty
Husky Liners' custom-molded mud guards are tailored to perfectly fit your Chevrolet S-10 Pickup's front fenders. They are longer and wider than traditional, factory mud flaps, giving you a mud guard that looks great, fits great and provides the most coverage possible.
56291 Husky Liners Mud Guards - Front
Ask the Experts about this Husky Liners Mud Flaps

Why etrailer.com?
At etrailer.com we guarantee:
Highest quality mud flaps for the best price.
Real product know-how.
We make sure that the products we sell are what we say they are, and that they work the way they are supposed to work. This helps you get the right product the first time.
Every day our teams test, review, assemble and install our products. Our modern installation facilities allow our expert installers and customer service representatives to actually install and use the items we sell, so you can get real advice, from a real person who has the knowledge and expertise needed to solve your problem.
Most detailed, accurate mud flap information available.
Because we take providing accurate product information seriously, we take our own detailed product photos, demo videos and installation videos, as well as verify measurements, instructions, and vehicle fit information.
Information for this part was:
Installations, made easy.
We love helping people.
We have the most highly trained customer service, hands-on experience, step by step videos and installation instructions. We are prepared to answer any question, give advice, or troubleshoot any problem you come across.
Fast shipping.
Personalized service for life.
We provide one-on-one, personalized service from the ordering process through the life of your product.
Trusted since 1946.
We've been serving customers since our parts store first opened in 1946 and continue to be recognized by our customers, our vendors and third parties for exceptional service.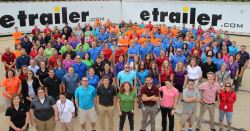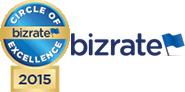 Info for this part was:
At etrailer.com we provide the best information available about the products we sell. We take the quality of our information seriously so that you can get the right part the first time.