2013 Nissan Frontier - WeatherTech Front Auto Floor Mats - Black
Keep the interior of your Nissan Frontier clean with these functional, custom floor liners. Mats have a rigid plastic core for durability, and their unique, rubberized outer shell grips carpeting while it channels and traps water and debris.
Features:
Custom molding ensures a perfect fit for each Nissan Frontier
Unique material is designed for strength and features a texture that securely grips the floor
Advanced surfacing creates channels that divert fluid and debris away from shoes and clothing
Black finish complements most interiors
Front driver's-side and passenger's-side liners included
Made in the USA
WeatherTech floor liners accurately and completely line the interior carpet of your Nissan Frontier, providing "absolute interior protection" for your car, truck, minivan or SUV. Digital laser measurements of the interior surfaces offer a consistently perfect fit! The patent-pending, High-Density Tri-Extruded (HDTE) material features a rigid core for strength and produces surface friction with the carpet for better grip. Advanced surfacing creates channels that carry fluids and debris to a lower reservoir, which has more channeling to help minimize fluid movement while you are driving. Once fluids become trapped in the reservoir, away from shoes and clothing, they are easily removed from the WeatherTech FloorLiner over the door sill.
440471 WeatherTech Front FloorLiner - Black

Installation Details

Why etrailer.com?
At etrailer.com we guarantee:
Highest quality floor mats for the best price.
Real product know-how.
We make sure that the products we sell are what we say they are, and that they work the way they are supposed to work. This helps you get the right product the first time.
Every day our teams test, review, assemble and install our products. Our modern installation facilities allow our expert installers and customer service representatives to actually install and use the items we sell, so you can get real advice, from a real person who has the knowledge and expertise needed to solve your problem.
Most detailed, accurate floor mat information available.
Because we take providing accurate product information seriously, we take our own detailed product photos, demo videos and installation videos, as well as verify measurements, instructions, and vehicle fit information.
Information for this part was:
Installations, made easy.
We love helping people.
We have the most highly trained customer service, hands-on experience, step by step videos and installation instructions. We are prepared to answer any question, give advice, or troubleshoot any problem you come across.
Fast shipping.
Personalized service for life.
We provide one-on-one, personalized service from the ordering process through the life of your product.
Trusted since 1946.
We've been serving customers since our parts store first opened in 1946 and continue to be recognized by our customers, our vendors and third parties for exceptional service.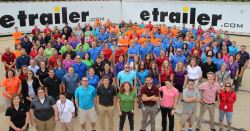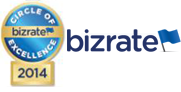 Info for this part was:
At etrailer.com we provide the best information available about the products we sell. We take the quality of our information seriously so that you can get the right part the first time. Let us know if anything is missing or if you have any questions.