! -- Google Optimize Hiding Snippit --> <! -- End Google Optimize Hiding Snippit -->
Bestop replacement mirrors for your 2009 Jeep Wrangler are available from etrailer.com. Installation instructions and reviews for your Jeep replacement mirrors. Expert service, and cheapest replacement mirrors price guarantee. etrailer.com carries a complete line of Bestop products. Order your Bestop Replacement Mirrors for Jeep Wrangler 1986-2006 - Black part number B5126101 online at etrailer.com or call 800-298-8924 for expert service.
2009 Jeep Wrangler Bestop Replacement Mirrors for Jeep Wrangler 1986-2006 - Black
Code: B5126101
Retail:$150.92
Price: $99.95
Shipping Special
Shipping Weight: 5 pounds
2009 Jeep Wrangler - Bestop Replacement Mirrors for Jeep Wrangler 1986-2006 - Black
Kit includes two heavy-duty plastic replacement mirrors that attach to Jeep Wrangler's factory mirror mounting bracket. Replacement mirrors feature 2003-2006 TJ OE styling.
Features:
2 Replacement mirrors
Heavy-duty plastic construction
Jeep Wrangler TJ 2003-2006 OE styling
Easy attachment to factory mirror mounting brackets
Cost-effective installation with original hardware
Specs:
Fits Jeep Wrangler OE half doors 1986-2006

Fits 1994-2006 full steel doors
Fits soft doors and Element doors for 2007-current Wrangler

Bestop Mirror Bracket (B5125801) required to mount CJ and Wrangler Bestop 2-piece doors 1976-2006
Bestop Mirror Bracket (B5125901) required to mount CJ and Wrangler Bestop Soft Half Doors 1976-2006
1-Year limited warranty
51261-01 Bestop Replacement Mirror for Jeep Wrangler 2003-2006 - Black
Why etrailer.com?
At etrailer.com we guarantee:
Highest quality replacement mirrors for the best price.
Real product know-how.
We make sure that the products we sell are what we say they are, and that they work the way they are supposed to work. This helps you get the right product the first time.
Every day our teams test, review, assemble and install our products. Our modern installation facilities allow our expert installers and customer service representatives to actually install and use the items we sell, so you can get real advice, from a real person who has the knowledge and expertise needed to solve your problem.
Most detailed, accurate replacement mirror information available.
Because we take providing accurate product information seriously, we take our own detailed product photos, demo videos and installation videos, as well as verify measurements, instructions, and vehicle fit information.
Information for this part was:
Installations, made easy.
We love helping people.
We have the most highly trained customer service, hands-on experience, step by step videos and installation instructions. We are prepared to answer any question, give advice, or troubleshoot any problem you come across.
Fast shipping.
Personalized service for life.
We provide one-on-one, personalized service from the ordering process through the life of your product.
Trusted since 1946.
We've been serving customers since our parts store first opened in 1946 and continue to be recognized by our customers, our vendors and third parties for exceptional service.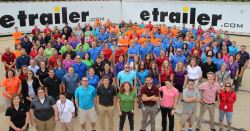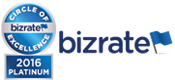 Info for this part was:
At etrailer.com we provide the best information available about the products we sell. We take the quality of our information seriously so that you can get the right part the first time. Let us know if anything is missing or if you have any questions.