! -- Google Optimize Hiding Snippit --> <! -- End Google Optimize Hiding Snippit -->
Westin custom grilles for your 2006 Ford Explorer are available from etrailer.com. Installation instructions and reviews for your Ford custom grilles. Expert service, and cheapest custom grilles price guarantee. etrailer.com carries a complete line of Westin products. Order your Westin Billet Grille Replacement Insert, Horizontal Style, for Ford Explorer part number 34-0720 online at etrailer.com or call 800-298-8924 for expert service.
2006 Ford Explorer Westin Billet Grille Replacement Insert, Horizontal Style, for Ford Explorer
Code: 34-0720
Retail:$272.43
Price: $134.80
Shipping Special
Shipping Weight: 5 pounds
2006 Ford Explorer - Westin Billet Grille Replacement Insert, Horizontal Style, for Ford Explorer
Horizontal Billet Grille by Westin
Add the ultimate in style to your Ford Explorer with a Horizontal Billet Grille by Westin. These grilles are custom fit to your specific Ford Explorer using the most modern computer aided design techniques. They are then cut from aircraft quality 6061-T6 solid stock aluminum using the latest in CNC machining techniques. Each grille is hand TIG welded ensuring the cleanest welds possible with aerospace quality tolerances. The Horizontal Billet Grille is then polished to provide a perfect bright chrome match finish. All of the Westin Billet Grilles are tested to assure durable construction and long lasting finish. Because they are designed for your specific year, make and model, you can be sure of a perfect fit, and the included hardware helps to provide a simple installation over your existing factory grille. All this means that you get the sturdiest and best looking Horizontal Billet Grille on the road and the easiest installation possible.
Custom designed to fit your Ford Explorer perfectly
Constructed from aircraft grade 6061-T6 solid stock aluminum
TIG welded for highest quality finish and strength
Polished to a bright chrome match finish
Tested for finish and longevity
Bolts over existing OEM grille
Easy installation with the included hardware takes less than one hour, with minor trimming required
3 year warranty
34-0720 Horizontal Billet Grille
Why etrailer.com?
At etrailer.com we guarantee:
Highest quality custom grilles for the best price.
Real product know-how.
We make sure that the products we sell are what we say they are, and that they work the way they are supposed to work. This helps you get the right product the first time.
Every day our teams test, review, assemble and install our products. Our modern installation facilities allow our expert installers and customer service representatives to actually install and use the items we sell, so you can get real advice, from a real person who has the knowledge and expertise needed to solve your problem.
Most detailed, accurate custom grille information available.
Because we take providing accurate product information seriously, we take our own detailed product photos, demo videos and installation videos, as well as verify measurements, instructions, and vehicle fit information.
Information for this part was:
Installations, made easy.
We love helping people.
We have the most highly trained customer service, hands-on experience, step by step videos and installation instructions. We are prepared to answer any question, give advice, or troubleshoot any problem you come across.
Fast shipping.
Personalized service for life.
We provide one-on-one, personalized service from the ordering process through the life of your product.
Trusted since 1946.
We've been serving customers since our parts store first opened in 1946 and continue to be recognized by our customers, our vendors and third parties for exceptional service.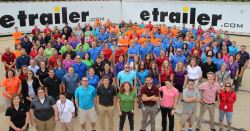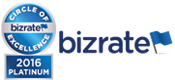 Info for this part was:
At etrailer.com we provide the best information available about the products we sell. We take the quality of our information seriously so that you can get the right part the first time. Let us know if anything is missing or if you have any questions.